Plataforma
Zuplio
The Zuplio platform allows vendors to submit their quotes, view their purchase orders, payments, filed invoices and tax certificates.

Meet Zuplio
Zuplio is a set of applications that allow the monitoring and analysis of processes of purchases, requests, quotes, provide information on payments made and reporting of tax certificates.
The platform allows the monitoring of each quote individually through the purchasing process granting visibility and control of operations.
Additionally, it allows to consolidate in a single platform, the registration of suppliers, documents of interest and communications.
Zuplio is customizable through custom modules and webservices allow to extend and integrate it into any environment.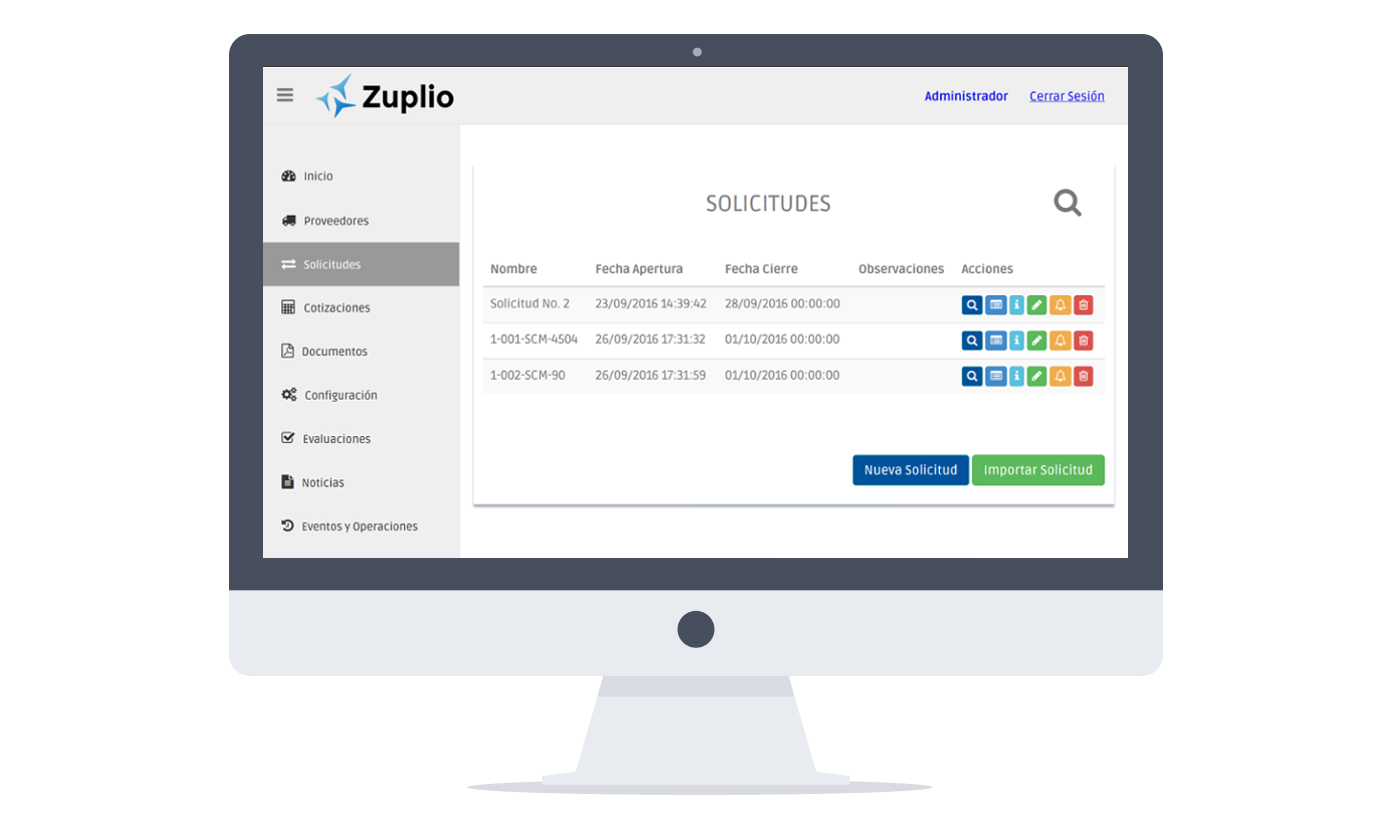 Advanced Procurement
Uncover the potential of Zuplio as a versatile suite of applications designed to empower seamless procurement, optimize supplier interactions, and ensure comprehensive transparency throughout the procurement lifecycle.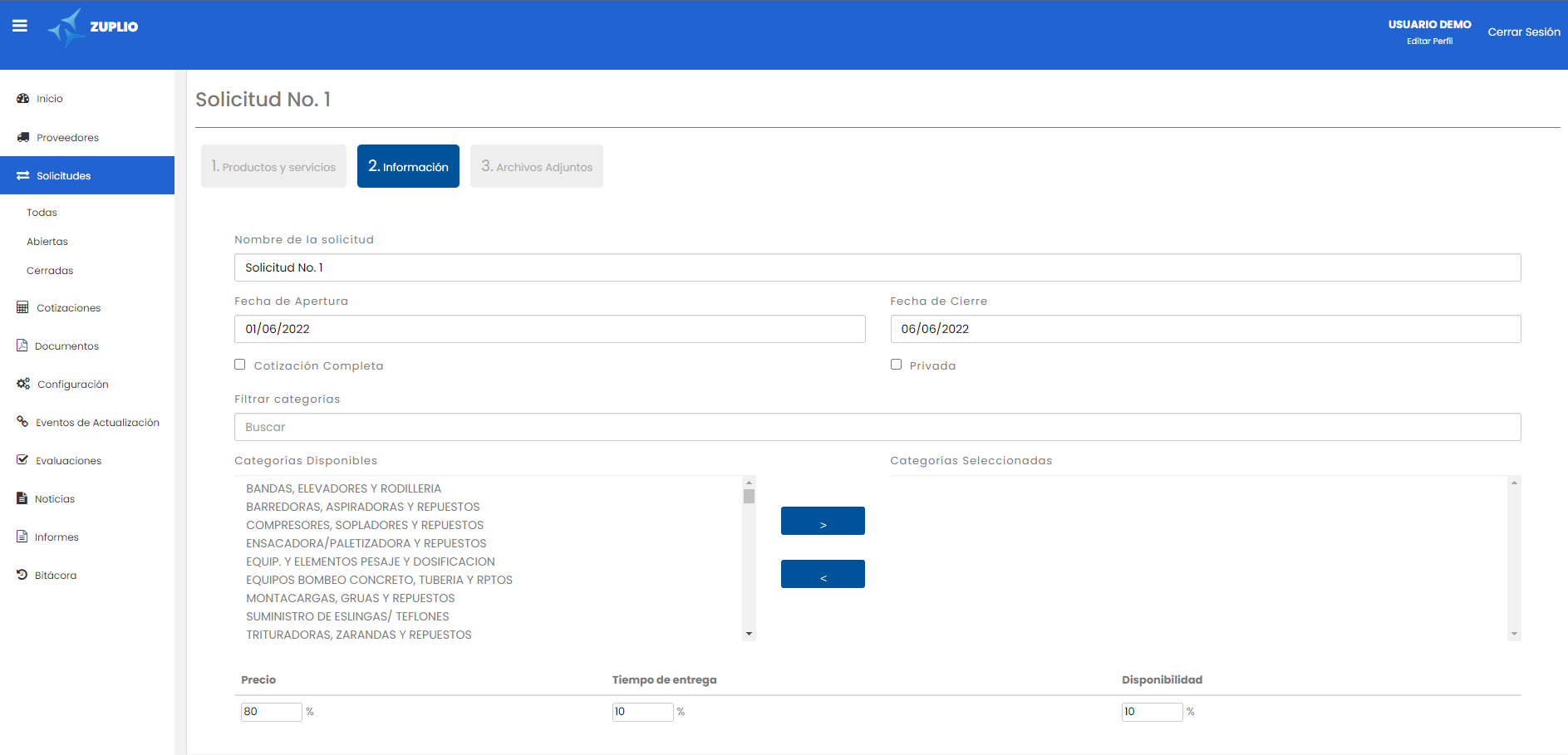 Traceability and Transparency
Post public and private offers, review the history of each offer, and use our recommendation engine to quickly evaluate the best quotes.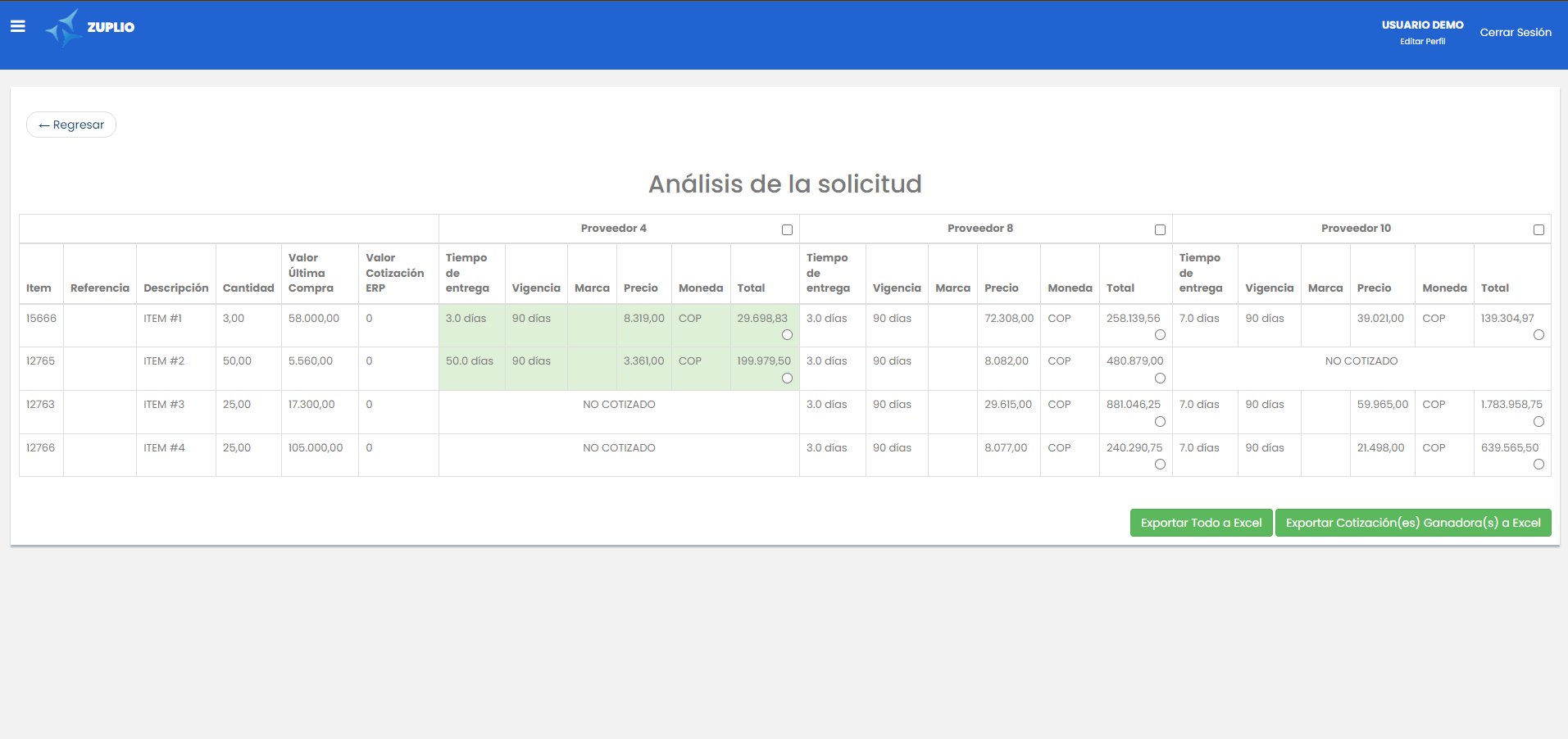 Manage your Suppliers
Suppliers can self-manage information related to purchase orders, payments, invoices filed and tax certificates quickly and efficiently.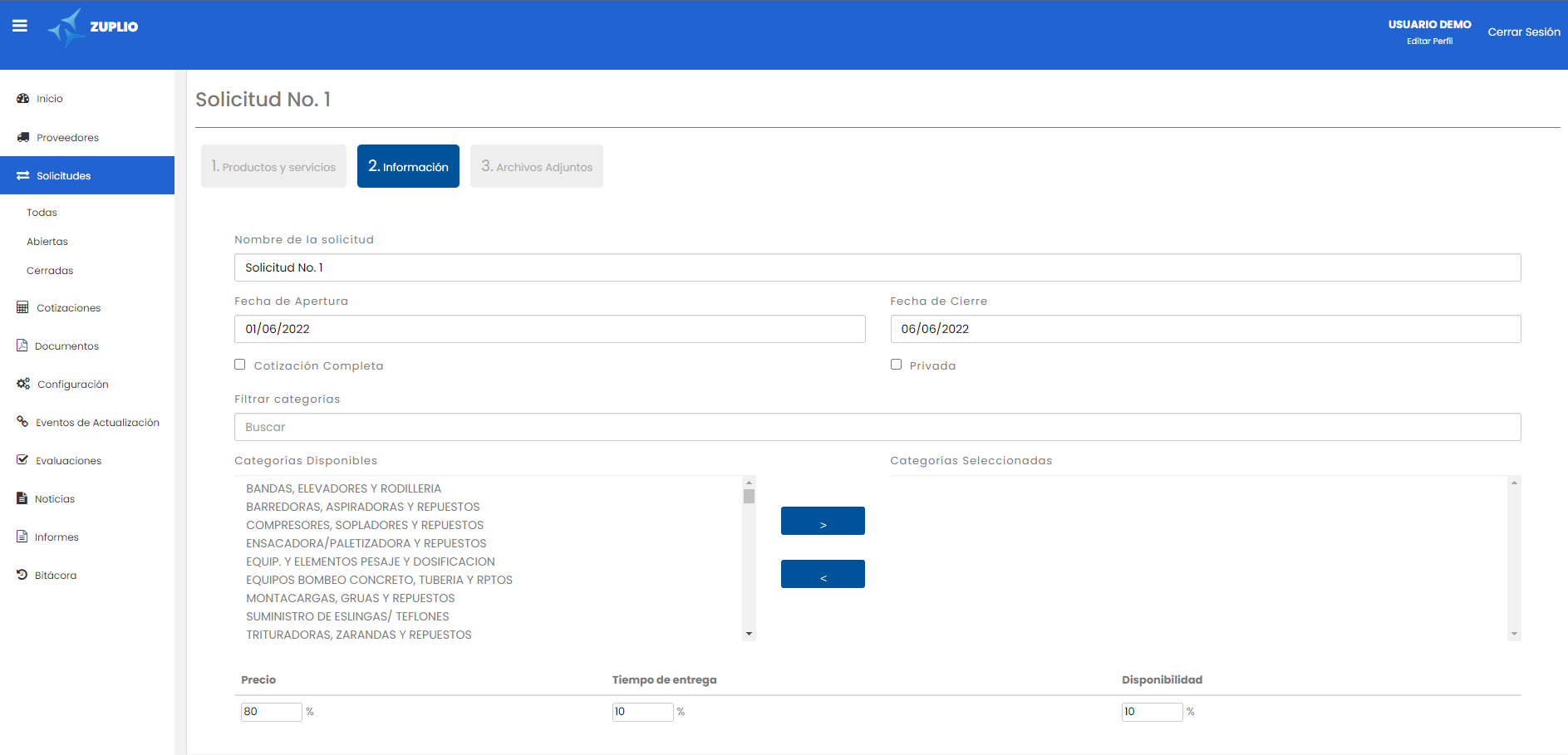 ERP integration
The Agent acts as an interface to your ERP and maintains a two-way connection that removes information duplication and prevents outdated information.
Executive Summary
How do we help?
Supplier Registration
Simplify the supplier onboarding and management process with Zuplio. Maintain meticulous records, access critical information, and optimize business relationships. From necessary updates to requesting new documents, our platform ensures data integrity and organization.
Purchase Requisition
Streamline the workflow in purchase requests with Zuplio. From generating internal requirements to negotiating with suppliers, we provide the ability to analyze and compare offers efficiently. By allowing the inclusion of more suppliers in the quotation process, competition is encouraged, leading to tangible savings in procurement processes.
Financial and Tax Reports
Facilitate suppliers' access to their payment schedules and tax certificates through Zuplio, reducing potential discrepancies and maintaining transparent communication. This functionality enhances trust and collaboration between the involved parties.
Document Management
Effortlessly centralize and manage documents and files related to each supplier, thanks to the Zuplio platform. From contracts to tax certifications, gain instant access to necessary resources at any time. Simplify information search and tracking, thus optimizing operational efficiency.
The goal is to Optimize your Business
Contact us and we will get in touch with you quickly.
Contact Us